About Us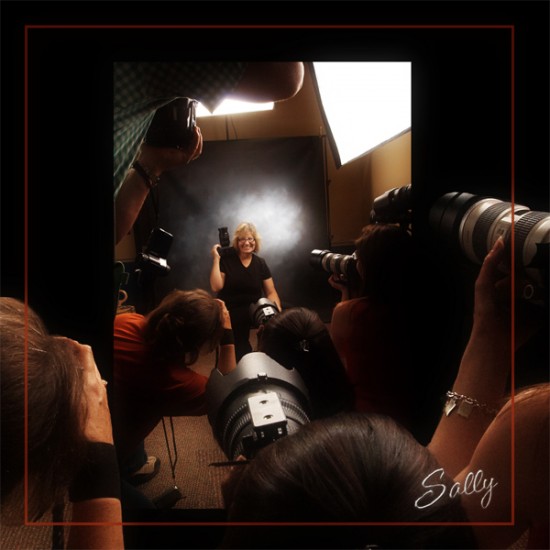 Sally Kolar is a full time licensed Certified PPA Professional Photographer.
It's Official! I am a Master Photographer!
Photography is art, and I love creating it. My day revolves around a camera and a computer. I strive to create beautiful images. One example is the portrait of Leland Dodson on my website. This image was placed in the Professional Photographers of America Prestigious Loan Collection. I believe this work is truly a reflection of my style.
I am a PPA Certified Master Professional Photographer. I specialize in event photography. Throughout the year, I also photograph weddings, families and children. I am proud to be the official photographer for the Wilson and Marshall YMCA's. We also photograph for Hayden's gym, and many Childcare Network locations. I am a Commercial Photographer and have had published work in many magazines and newspapers. We recently did a two page photo spread in Seventeen Magazine for Crush Prom dresses, (December 2011, the Prom Edition; Hearst Corporation) and have done the cover of Verge Magazine (Paul Pearman Sculpture). I have also done commercial work for MCG Hospital. We do both large and small jobs. We recently did headshots for all 800 employees of ADP, and followed up with a group picture for them on a scissor lift. I am also the official photographer for the Sage Valley Junior Invitational. One of the highlights of my career was photographing George W. Bush at a private function at Sage Valley. Recently, I photographed Prince Andrew! And our latest project was working with MTV! We photographed the Fox Creek High School Pageant at the Imperial Theatre covering Jordan Hysell. The show will air on the program "Made". We are excited to be part of the final show! Life is exciting, were wondering what's next?
Augusta Photographer-Sally Kolar
Professional Affiliations
Professional Photographers of America-PPA Certified, Professional Photographers of Washington-PPW AFP, Professional Photographers of Georgia, and SEPPA, member of Canon Professional Services.
Sally Kolar Photography
638 McKinnes Court
Evans, Georgia 30809
United States

Contact Us